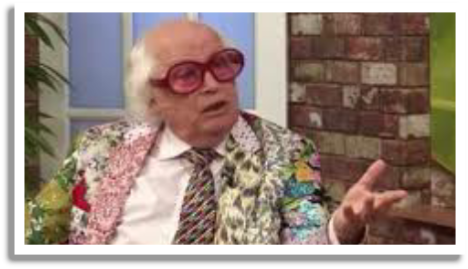 At the age of four young Kenny started learning circus skills and by the time he was 15 he was an accomplished acrobat, juggler and clown. Following his father into life in variety, Kenny's extraordinary showbiz journey took him all over the globe. Australia, New Zealand and the former Rhodesia, known these days as Zimbabwe were all on Kenny's route, as a comedian, television quiz show host and all-round entertainer.
An active member of the Grand Order of Water Rats recently elected Prince Rat, Kenny's mind is absorbed in show business every single day. From taking touring variety and music hall style shows into theatres, community halls and even schools.
Recently Kenny was asked if he could possibly single out one of the highlights from his career. Kenny said;' While on stage at The Theatre Royal in Windsor, in front of an audience which included HRH Princess Margaret, there was a power cut and all the lights went out.' Kenny's response was to carry on telling gags and ab-libbing for over an hour, until the lights came back on. The result was a thoroughly deserved standing ovation.
Too more Royal Command shows followed, with the second being staged at the greatest variety theatre in the world, the London Palladium. Kenny Cantor has seen it, done it and earned the proverbial tee-shirt.